The difference between poor advice and good advice, poor service and exceptional service,
are like night and day!
When you're selling or buying, knowing what to buy, where to buy, when to sell, and how to get the best financing rates and options, can mean a difference of literally thousands of dollars more, or less, in your pocket!
Don't leave it to chance!
We are all striving to be and do the best for our families. We want a high standard of living and quality of time with them. The pride and pleasure we have in our home, our place in the community and the job we do, are all integral to our happiness. Which is why I get so much pleasure from helping people to achieve their goals and realize their dreams. It's an exciting time for both the buyer and seller and it gives me tremendous satisfaction to be part of the process!
I hope you will join my many valued clients and customers and let me show you why so many of them,
seek my assistance time after time, for all their Real Estate needs.
This loyalty and their recommendations to family and friends are the very cornerstones on which my business is built and essential to my continued success.
In a business that sees 70% of those who become real estate agents, leave the business within the first three years, I have demonstrated my professional commitment to my clients for over 25 years! My goal  is to provide you with genuinely,
exceptional service
that produces results, so that your financial needs and wants are met. I would consider it a privilege to be...
Your Real Estate Resource, Your Friend in the Business!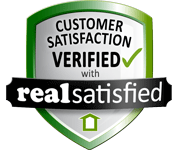 Brian Rooney ~ 604-888-7424
HomeLife / Benchmark Realty Corp.
email:
brian@brianrooney.com